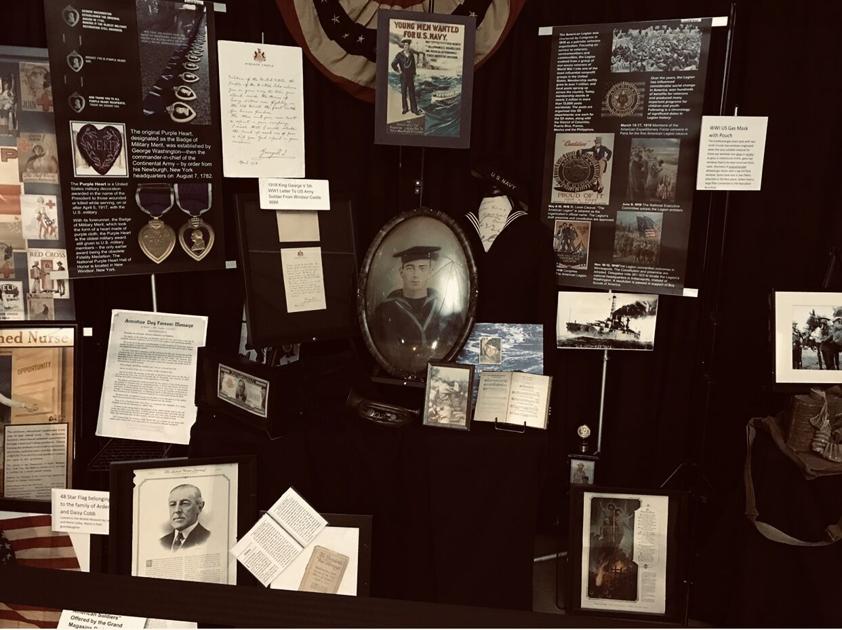 World War I mobile museum to stop in Duncan | Community
The WWI Mobile Museum will be making appearances for Duncan at the Stephens County Museum in the coming weeks.
The mobile museum, which will be based at the Stephens County Museum in Fuqua Park, will have free admission and will be available from September 21 to 25 and again from September 27 to 29.
Hours vary daily.
The Mobile WWI Museum was established by Keith A. Colley. According to a statement, "About 100 years ago a promise was made – a promise to never forget the millions who lost their lives in World War I for the freedoms we hold so dear, 100 years plus late ".
Colley's collection has over 200 war-related documents and artefacts that inspired the idea to take the museum on a journey.
Keith Colley visited the National World War I Museum and Memorial in Kansas City, Missouri. World War I claimed more than 17 million lives and ranks among the deadliest human conflicts in history. Colley realized that the elderly are the last direct descendants of World War I veterans. Colley decided to do something to preserve the story. He created the mobile museum of the First World War.
Objects on display will include an authentic trenching tool of the type used to dig the 25,000 miles of trenches dug during the war, and one of the first portable cameras used by soldiers to record battlefield scenes. Other artifacts in the 10 separate exhibition booths include vintage panoramic photographs of some of America's first aerodynamic squadrons, an authentic 48-star flag, and numerous items of personal equipment from warfighters.