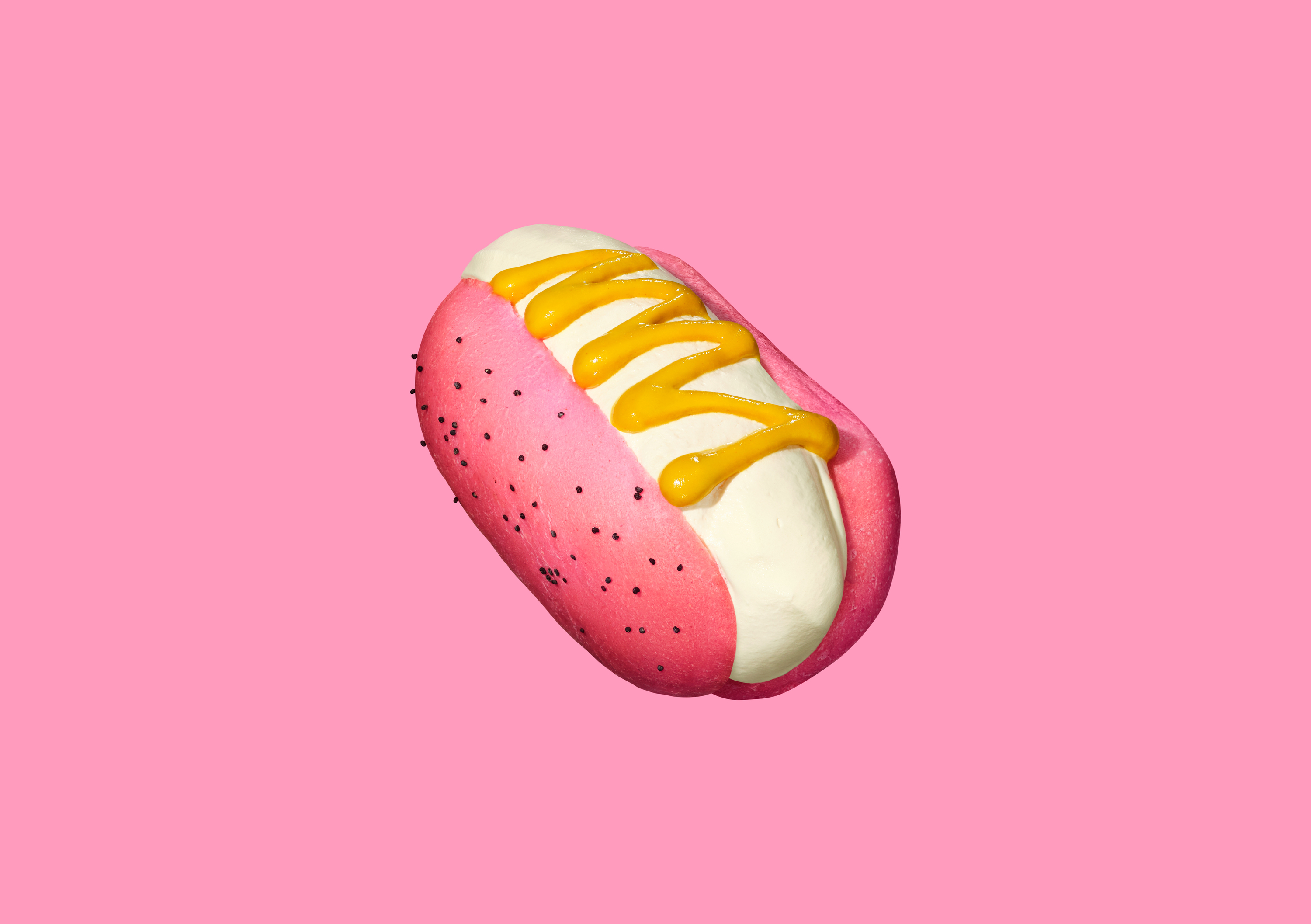 We tried hot dog flavored ice cream at the Museum of Ice Cream Chicago
Chicagoans, as you probably know, have a lot of opinions about hot dogs. But arguing over ketchup is outdated at this point. Instead, why not debate the merits of hot dog flavored ice cream?
The disturbing treat was unveiled at Chicago Ice Cream Museum opening this weekend, part of the exhibit's range of multi-room interactive ice cream-themed experiences. This isn't the first time someone has dared to make hot dog flavored ice cream (some light searches reveal attempts to Oscar Mayer and Brooklyn-based scoop shop, The Social), but he strength to be the first time someone has showcased their beefy creation in such a simple way: served in a pink poppy seed bun and dressed in mustard and pickles, the museum's ice cream hot dog is an imitation functional of the real deal, but without more of the required trimmings.
"We worked with a Chicago-based bakery to make the buns, and then there's a hot dog-flavored soft serve inside," says Maryellis Bunn, the museum's creator and co-CEO. "And no ketchup, Chicago style."
The staff says the flavor has polarized so far. One participant told me she politely spat her first bite into the nearest trash can; another admitted he wouldn't even try it for fear of being gagged. Still, there's something alluring about the sweet-salty combo – could hot ice cream really work?
If you ask this hot dog eater, the answer is a hesitant yes, especially if you're not expecting a perfect Chicago-style simulacrum of a dog. The soft, meaty portion – it's not vegetarian, in case you were wondering – has all the smoky, spicy notes of an all-beef sausage with a pleasantly sweet underside, while the pink bun (made on measurement by the Joliet-based company Milan Bakery) is moist and sprinkled with a respectable sprinkle of poppy seeds.
But what really sells the hot dog flavor are the briny toppings. A drizzle of mustard and a few small pickles (replacing the dill pickle spears) provide welcome hints of acidity that counteract any unpleasant sweetness potential of the hot dog flavor. Whether the ice cream could stand up to a full array of Chicago-style toppings trailed around the garden is another question — and, perhaps, thankfully, one we don't have to answer.
Want to taste a hot dog flavored ice cream yourself? The Museum of Ice Cream, located at 435 N Michigan Ave, is open daily from 10 a.m. to 7 p.m. (closed Tuesdays). Tickets include unlimited treats from five ice cream stations throughout the museum, meaning you can come back for as many hot dog-flavored indulgences as you can muster in a single visit.