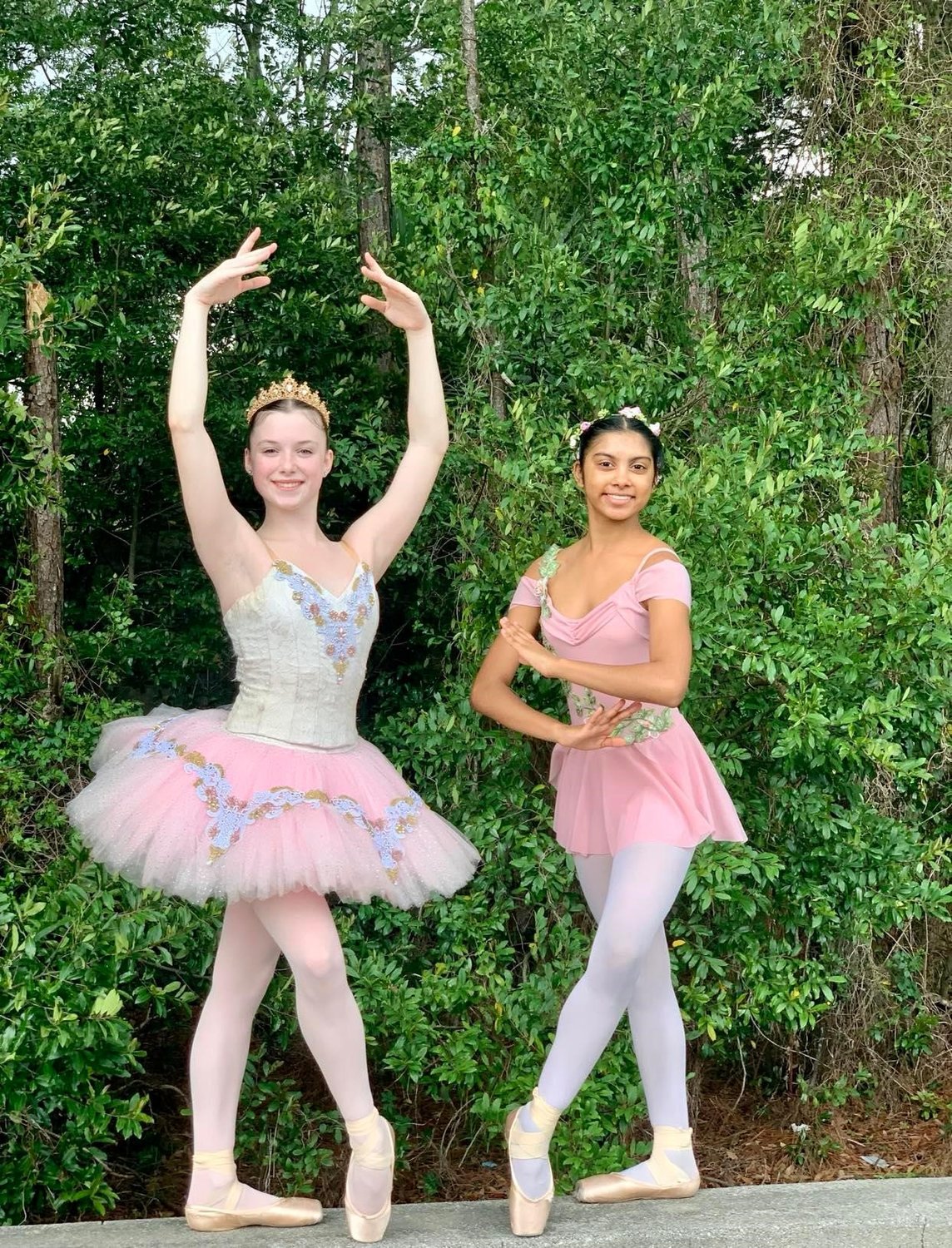 The Saint Augustin Ballet will present 'Peter and the Wolf', 'Suite Don Quichotte'
The Saint Augustine Ballet will present "Peter and the Wolf" and "Don Quixote Suite" on Saturday, May 21 – with two performances, at 1:30 p.m. and 7 p.m., in the Lewis Auditorium at Flagler College.
Local dance students from St. Johns, Duval and Flagler counties are featured in the show, led by Luis Abella, Executive and Artistic Director of Saint Augustine Ballet, the producer of the annual Nutcracker for 13 years.
Special guest Daniel Hilbert is the narrator. Hilbert, an attorney with Canan Law in St. Augustine, is known for his podcast, "The Things I Like," on The 904 Now App, in which he interviews local business owners and nonprofits.
"Peter and the Wolf" was previously staged in May 2012 by Saint Augustine Ballet at the Kirk Memorial Auditorium on the Florida School of the Deaf and the Blind campus.
"We are thrilled to be able to bring this ballet back to life 10 years later in our wonderful community," said Abella. "We are thrilled to share these performances with our audiences near and far."
Act 1 features "Peter and the Wolf", a "symphonic fairy tale" by composer Sergei Prokofiev.
The ballet features a narrator and a young boy named Peter who lives with his grandfather in a small country house surrounded by meadows, a pond and woods. Peter's three best friends are a little bird that has a nest near Peter's house, a duck that likes to wade in the nearby pond at the edge of the woods, and a mischievous cat that always chases its own tail. It's the perfect ballet for all ages.
Act 2 presents the "Don Quixote Suite: The Dream", a ballet based on episodes from the famous novel "Don Quixote de la Mancha" by Miguel de Cervantes.
In the dream sequence, Don Quixote has an enchanted dream about beautiful maidens in which Kitri's image symbolizes his Dulcinea.
Tickets are $35, $45 to $50 and are available at saintaugustineballet.com or by calling 855-222-2849.
The Saint Augustine Ballet provides performance opportunities for dancers from St. Augustine, St. Johns County and surrounding areas. The Saint Augustine Ballet is a nonprofit performing arts organization founded in 2010. For details, visit saintaugustineballet.org.