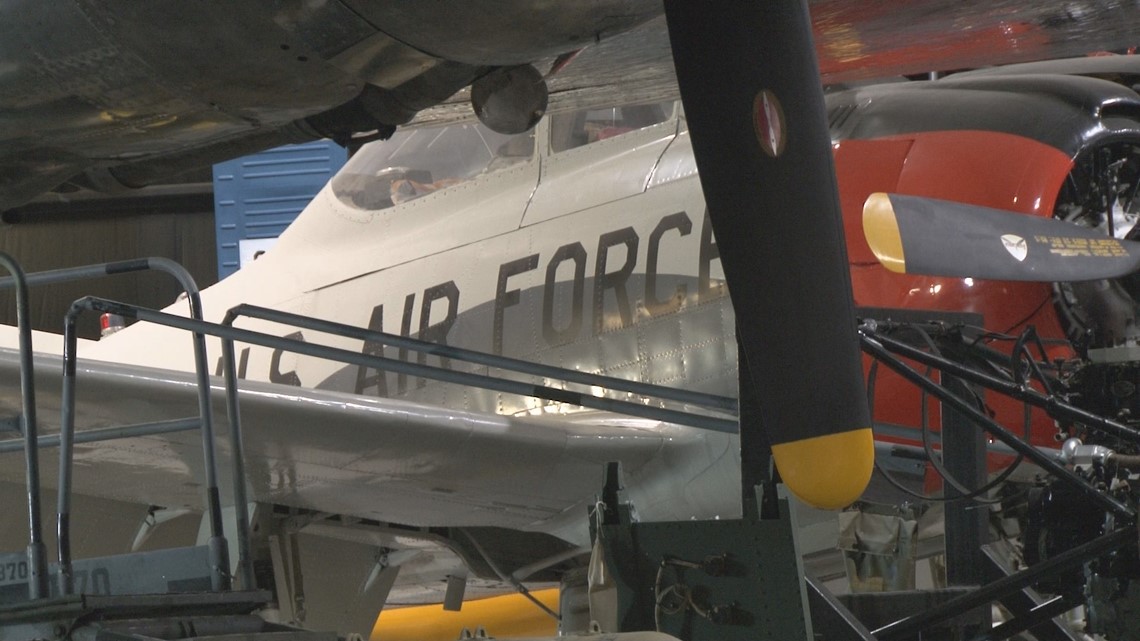 The Museum of Flight commemorates the 78th D-Day
WARNER ROBINS, Ga. — As we lose more World War II veterans every year, the Museum of Flight wants to make sure their legacy lives on.
The Aviation Museum is filled with sights and sounds from across the history of flight in the United States, and that includes the crucial role of air support during the D-Day invasion of Normandy.
"In this specific exhibit, they will revisit the history of the 507th Parachute Infantry Regiment. It was an airborne unit that was dropped in France in the early hours of D-Day," said Arthur Sullivan, curator of the Museum of aviation.
For the 78th D-Day commemoration, the museum has organized a "highlights" tour giving visitors the full scope of central Georgia's hidden gem. Curator says last of WWII veterans die, they aim to pass on their stories.
"We are losing our World War II veterans at a rapid rate, so we see our mission here as helping to continue telling that story beyond their time with us and hopefully preserving that history and this heritage through exhibitions and planes", explained the curator. .
Sullivan says he's seen his share of visitors and volunteers who have served.
When it comes to showcasing history, they would like everyone to be a part of it.
"We are very proud to play a very small role in preserving the history of D-Day here at the Museum of Flight. We would certainly like people to come and experience the exhibit and experience the museum and a bit of the Air Force history," he said.
Ensure that the sacrifice and lessons of those who repelled a threat to freedom around the world are not forgotten.
The museum offers self-guided tours as well as weekly guided tours if you want to learn a little more about the history. Free entry.