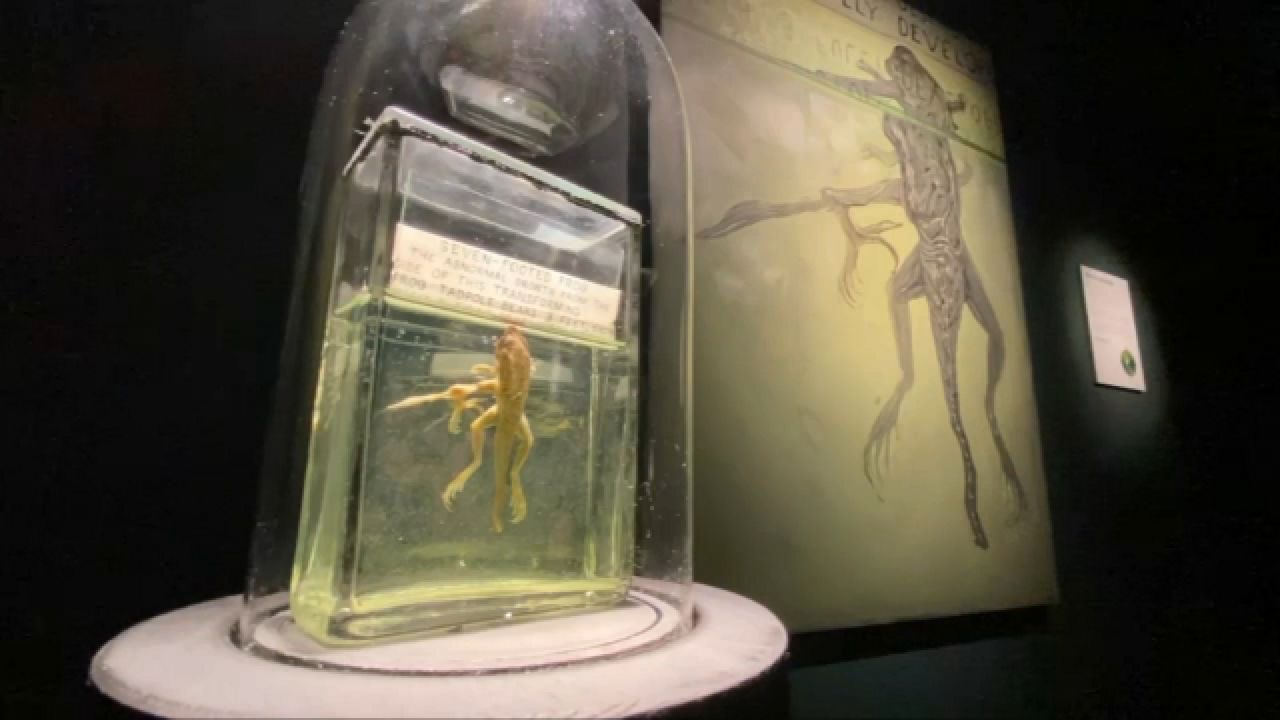 The Buffalo Museum shines a light on the beauty of the little things
BUFFALO, NY – When you walk into the Buffalo Museum of Science, it's usually the big attractions that catch your eye, but its latest exhibit features its smaller treasures.
The Lost Beauty II exhibition highlights the beauty in all the little things. They chose 15 items from the collection to paint larger than that so visitors could get up close and personal and experience the beauty of the details.
It's a collaborative project with western New York artist and Fredonia teacher Alberto Rey.
Subdued lights and muted tones accompany visitors through an experience of what it feels like to comb through the museum's collection room.
With 750,000 specimens in its collection, from a seven-footed frog to a blue-spotted salamander found in western New York City, Lost Beauty II illustrates why these objects are important and the work that goes into preserving them.
"We have this collection that we have been collecting since 1861," said Kathryn Leacock, deputy director of the museum. "But why, why bother? And so this is really meant to show visitors things that they wouldn't normally see. And maybe some visitors don't realize that not only does a museum have what you see in an exhibit, but they have this other collection that is used for science, for art, for research tours. "
The collection will be on display until December 31.