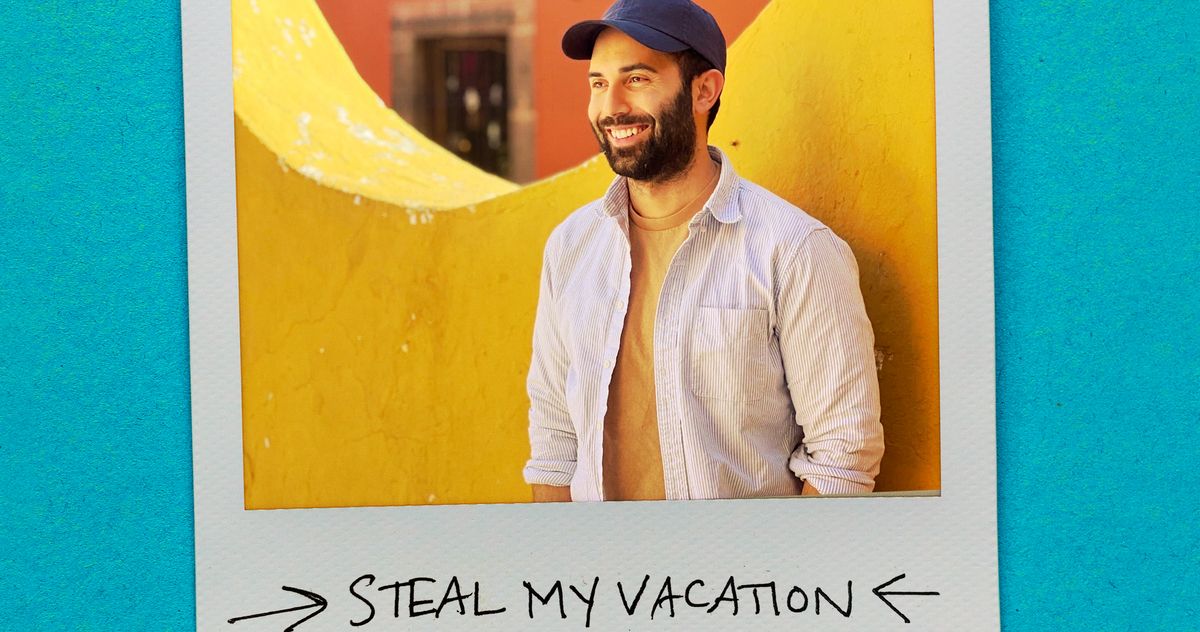 San Miguel de Allende Itinerary: A Weekend of Things to Do
While we were there, I was posting a few pics on Instagram, of course, and there were some lovely people DMing me and saying: Oh, you have to go here or there. I heard from my friend Claudette Zepeda that I couldn't miss the Sunday brunch at Marsala Cocina con Acentos (Calle del Dr. Ignacio Hernandez Macias 48, Zona Centro); Claudette was on Top Chef Mexico with the chef behind Marsala, Marcela Bolaño. The indoor dining room has chandeliers and a fireplace, and we sat on the patio where each table was adorned with flowers and piled high with thick linen napkins. It was all very intimate, and then it was such an elaborate brunch with seasonal fruit and yogurt, granola and honey, and a huge trolley of pastries that you choose from. There were these incredible cookies made with lard, bacon and cheddar. And the green chilaquiles had crispy chicharr n with feta cheese and a fried egg which worked great. And there was a waffle with duck confit and maple dijon butter. His combinations were very unique.
San Miguel is the busiest town I know in Mexico. It's small and sweet and very intimate. The city is drowning in flowers, and there is a real architectural scheme, with beautiful ochres and tans and pinks and yellows. It's so nice to walk around and get lost in every nook and cranny of the city. I would usually split a town and make a route for each neighborhood, but San Miguel is so manageable that I mean it when I say we just got lost. I recommend climbing all the hills, especially to watch the pink sunsets.
We came across this store called Artefakto (Correo 46, Colonia Centro), and it was the fanciest place we found on the whole trip. The owner gives off a real calm Clint Eastwood vibe. There was a range of amazing artwork, ceramics and textiles from a few different parts of the country including Hidalgo (where San Miguel is located) and Oaxaca. Everything he wears there is simply exquisite, and there's no website, so it looks like a very special find.
The way I ideally like to eat is to taste many different dishes, and El Manantial (Barranca 78, Zona Centro) felt like the perfect place for this as they are all small plates. It's also a bit up in the hills and doesn't feel touristy at all. There is also a hot daddy type who is the owner. We went around 7:30pm, which is a bit early for us, but they don't take reservations, and it looked like it was going to get busy. And at 8:45 p.m., the place was packed. We had fish pastor tacos and shrimp aguachile and those white fish ceviche tostadas that I've ordered time and time again; it was like the perfect crispy, salty, cheesy tostada with thin slices of perfectly dried fish and just the right amount of chili. Then I went from sipping mezcal (the list of local producers is a bit dizzying but they will guide you) to a mezcal margarita with grapefruit and spicy salt (there was also one with tamarind) then back to sipping mezcal ; Keith doesn't drink, so I drink for both of us.