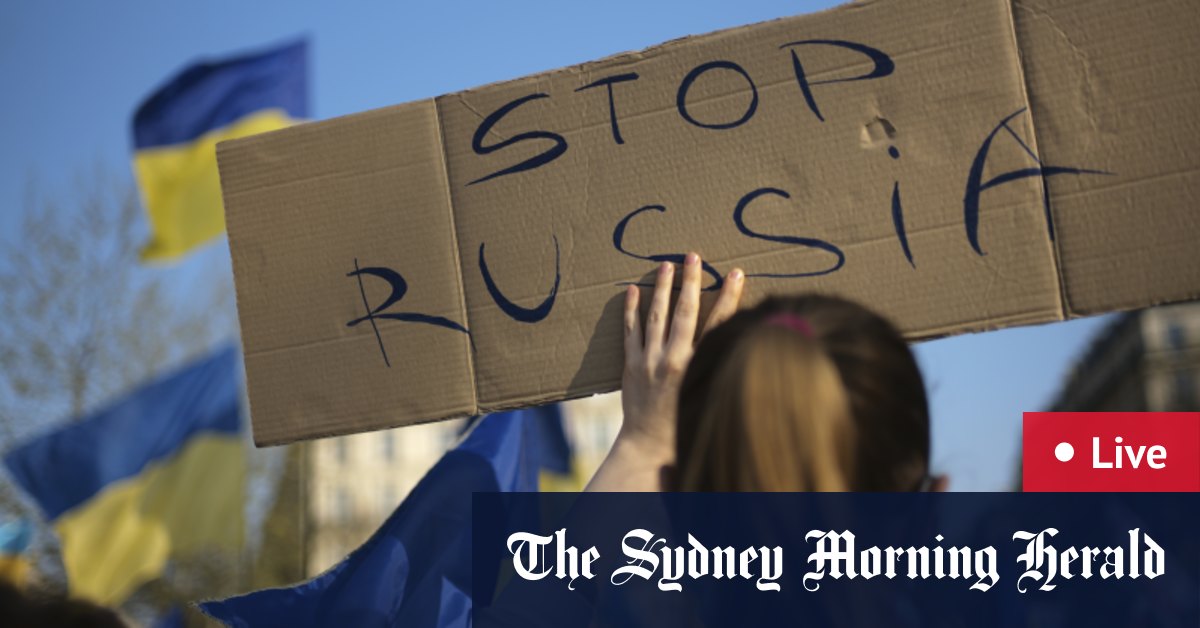 Russian-Ukrainian War Continues, NSW COVID Cases Rise, Victoria COVID Cases Rise, Joe Biden's Vladimir Putin Comments Clarified by US, 2022 Budget Includes Infrastructure Splatter, Labor Prices australian fuel soar
The NSW State Emergency Service has issued evacuation warnings for lower parts of North Lismore and South Lismore, after the Bureau of Meteorology predicted possible flooding along the Wilsons River.
"Residents and visitors to these areas should take action now to prepare for possible impacts from flooding," the SES said.
"NSW SES is advising low-lying area residents of the following locations they may need to evacuate due to rising flood waters."
For North Lismore, these areas include Winterton Parade, Pitt Lane, Pitt Street and Wotherspoon Street.
In South Lismore, the areas identified are:
The area bordered by Casino Street, Bruxner Highway, Caniaba Street and Lismore Airport.
Norco Lane, River Road, Elliott Road, Foleys Road, Taylor Street, Wardell Street and Riverview Park.
The north end of Caniaba Street, Meadow Drive, Charlton Avenue and Scott Place.
The SES said residents should monitor weather conditions and road closures and "quickly make informed decisions based on individual circumstances."
Sandbags are available at the agency's Woodburn unit at 3 Uralba Street, Woodburn. If evacuation is required, an evacuation center has been set up at Southern Cross University, Military Road, Lismore.
The office warned that moderate to major flooding could occur along the Wilsons River in Lismore and would likely exceed the minor flood stage of 4.2 meters overnight.
"Moderate (7.20 m) and major (9.70 m) floods are possible from Tuesday morning. With the expected rainfall, river levels could reach around 10.50m to 10.6m on Tuesday afternoon," the flood warning reads.
NSW Acting Premier Paul Toole yesterday acknowledged it was a 'very difficult time' for communities in the Northern Rivers, facing a massive cleanup after the flood crisis earlier this month.
Learn more here.