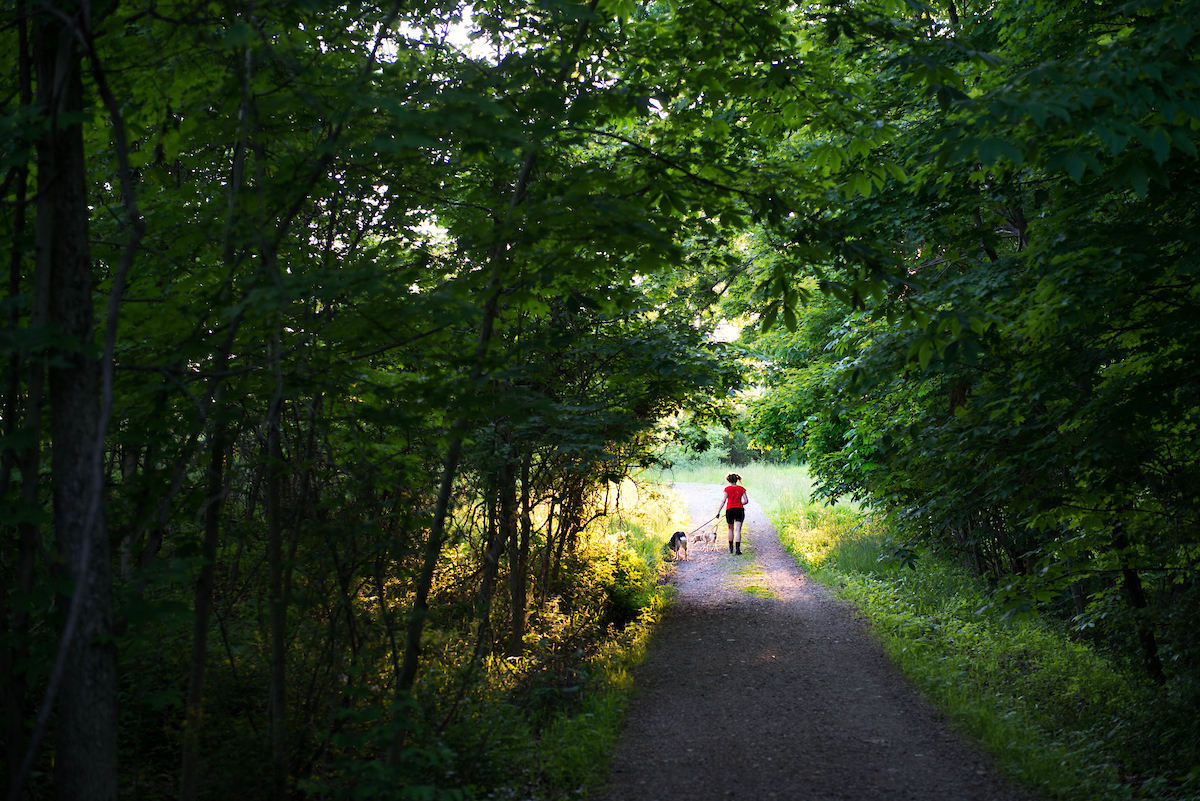 OHIO Museum Complex Launches Open-Air Museum at The Ridges, Installs Educational Signage
OHIO visitors will soon discover a new way to explore and learn. In addition to the Lin Hall Indoor Gallery and Research Space, the OHIO Museum Complex (OMC) includes an open-air museum transforming The Ridges' extensive trail network and area landmarks into one Unique integrated outdoor learning experience.
The WTO is a campus and community collaboration that connects art, science, wellness and the environment to everyday life. It serves as a transformative space for members of all OHIO campuses to engage in the research and vision of students and faculty, providing an outdoor space to experience, collaborate and excel in a creative, focused community. on innovation.
Recently, a series of educational signs have been installed throughout the open-air museum complex to highlight and inform visitors about the various trails and points of interest in the museum. The panels are designed by several students, alumni, faculty, staff and community members who have collaborated on the museum complex. For example, three recent OHIO graduates created panels that correlate with their education and knowledge, highlighting how important parts of the open-air museum complex are to the Athens community.
Near Lin Hall, visitors discover outdoor art sculptures, towering trees, a pollinator garden, and a series of educational panels showcasing the region's common flora and fauna in a park-like setting.
On the trails, educational signs share information about Radar Hill research, OHIO's Land Laboratory habitats, sustainability features including the composting facility, and even how to participate in viewing events. stars to see the night sky through the historic OHIO Observatory Telescope.
"The open-air museum makes a connection between the beautiful surroundings of Southeastern Ohio and the questions Ohio University researchers ask themselves every day in their research," said Nancy Stevens, Eminent professor of biomedical studies and director of the Ohio Museum Complex.
Across the river, visitors can also learn about OHIO's long-standing partnership with Chubu University in Japan, reflected in the cherry trees that provide beauty and inspiration to the Athens community. Students' research into the history and ecology of the Hocking River is also highlighted along the Adena Hockhocking Cycle Route near Peden Stadium.
Another experiential learning platform is the WTO Self-Guided Tour App (mAppAthens), which offers more than 20 online maps that can be used as open-air museum tours to engage visitors in cultural experiences. 'active and place-based learning to explore a range of topics including art, wellness, history, geology, ecology, etc.
Inside and out, the WTO serves as a transdisciplinary learning laboratory for people to experience, collaborate and excel as a creative community. To learn more and / or contribute to the OMC, please visit the website.