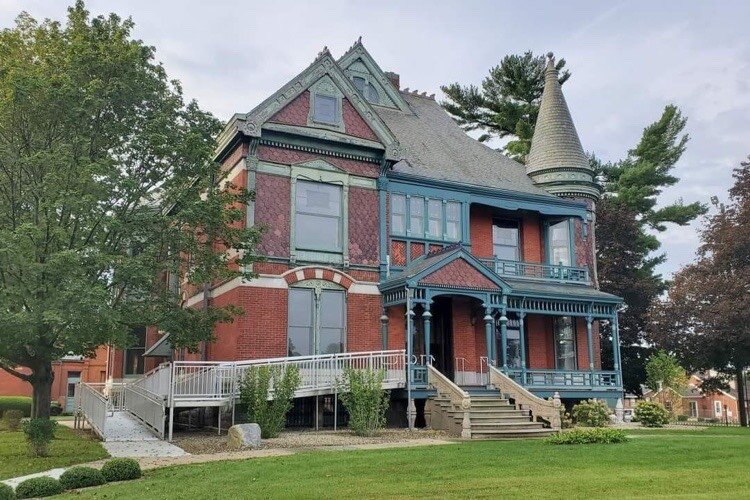 Niles wins $70,000 grant to restore roof of historic mansion
What is happening:
Efforts to restore the historic Henry A. Chapin House received a welcome boost from the Michigan State Historic Preservation Office (SHPO) late last week, as the state announced that the town of Niles would receive a $70,000 grant to do just that. The grant is an award from the federal Historic Preservation Fund (HPF)-Certified Local Government (CLG) program, which is administered by the SHPO.
What is planned: The $70,000 will be used to hire a contractor to rehabilitate the roof of the historic Chapin House, who will repair the slate roof, ridge, gutters and downspouts, and upper fascia. The City of Niles has already restored the porch and interior of the building, along with modern accessibility improvements.
Why it matters: "Historic preservation is about finding ways to celebrate, protect, and invest in the irreplaceable heritage assets that make our communities special," says Martha MacFarlane-Faes, Assistant Historic Preservation Officer for the State of Michigan.
What it is: The Henry A. Chapin House was built in 1884 and listed on the National Register of Historic Places nearly a century later in 1981. The historic mansion is part of the Niles History Center, a division of the Community Development Department of the city of Niles. The building, which is billed as "one of the finest examples of the American aesthetic national style", was donated to Niles in 1933, served as city hall for a time, and is now administered by the Niles History Center.
What they say : "The City of Niles looks forward to working with the Michigan SHPO through the CLG grant to complete the roofing project," said Christina Arseneau, director of the Niles History Center. "The work will stabilize this beloved community landmark for future generations.