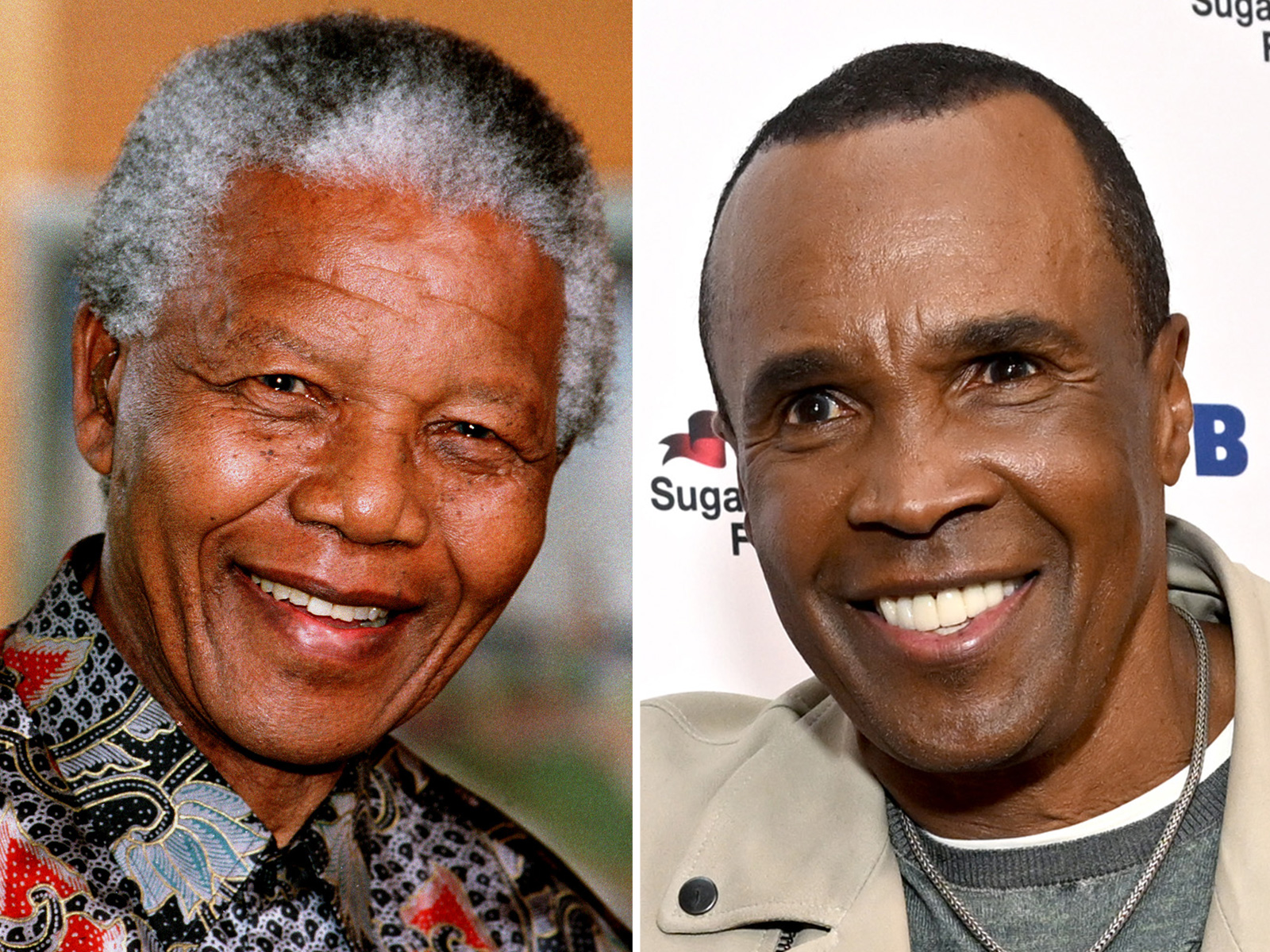 Nelson Mandela's boxing belt stolen from museum
A boxing champion's belt given to Nelson Mandela by famous boxer Sugar Ray Leonard has been stolen from a museum in South Africa, according to local press.
Staff arriving for work at the museum in the morning found the locks had been tampered with and entered to find the belt was missing at Mandela House in Orlando West, Soweto, South African media SchedulesLIVE reported. The artifact is worth around 50,000 rand (just under $2,944), according to the website.
Leonard and Mandela met in 2015, with the former boxer tweet a photo of them together, captioning the image with the words "such a memorable day". It is unclear exactly when Leonard offered the belt to Mandela.
The theft is believed to have happened on the night of July 1 and was reported to police on July 2, but details were only made public on Tuesday when South African news station ENCA broke the news. 'story.
Police spokesman Colonel Dimakatso Sello told TimesLIVE: "No suspects have been arrested and the police are investigating. Anyone who may have information about this incident is asked to contact the police. All information received will be treated as strictly confidential."
In March, Luxembourg's Central Boxing Club Facebook page shared a quote from Leonard describing how he came to give the belt to Mandela. "I was in South Africa and was invited to dinner at his house. I go to the front door and he answers," Leonard said. "Can you imagine? He answers the door himself. Just being invited meant the world to me, and then he answers the door. He hugged me. I got weak in the legs. J ended up giving him one of my championship belts. When I first met him, he looked at me and said, 'You inspired me.' I said: 'Sir, on the contrary, you have inspired me'".
News of the theft comes days before Nelson Mandela International Day on July 18. Prince Harry is expected to mark the day next week by delivering a speech honoring Mandela's life and humanitarian work at a meeting of the United Nations General Assembly.
Widely regarded as one of the greatest boxers, Leonard, 66, retired in 1997 after winning six world titles and a gold medal at the 1976 Olympics. He has yet to comment on the flight from his gift to the museum. Newsweek contacted its representatives.
Mandela, the former South African president and civil rights activist who helped end the country's racist apartheid system, died in 2013 at the age of 95. The Nobel Peace Prize laureate is affectionately known by his clan name "Madiba" in South Africa. The Nelson Mandela National Museum, or "Mandela House", is the house where he lived from 1946 to 1962, and he briefly returned there after his 27 years of imprisonment.
Newsweek contacted the museum for more information on the theft of the belt.