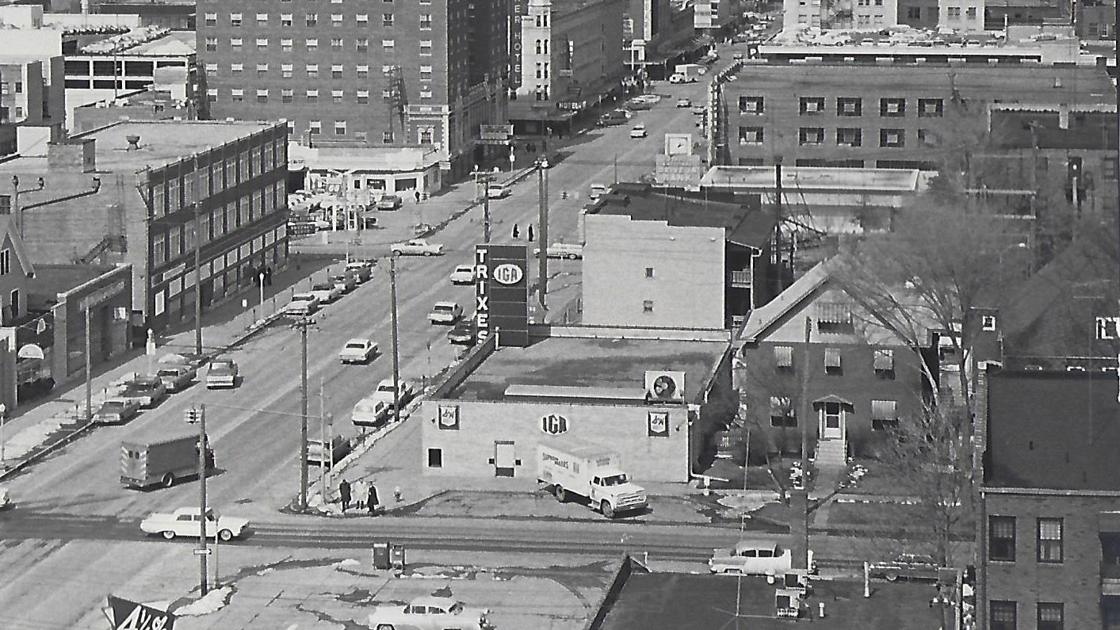 Jim McKee: Trixie's and Its Neighbors in the History of Downtown Lincoln | Story
JIM McKEE for Lincoln Journal star

As things return to normal after COVID-19 and driving around Lincoln becomes more routine, you've probably noticed that the western half of Block 97, 12th to 13th Streets K to L, is now a grassed area in waiting for development. Over the years, this half-block has seen several apartment buildings, a music conservatory, restaurants, Lincoln's First Lutheran Church, and Trixie's IGA.
In order to encourage denominational diversity in the new capital of Nebraska in 1867, the Capital Commission gave lots 7, 8 and 9, or the southwest corner of block 97 in Lincoln, to the then non-Lutheran Church. organized. Three years later, the Reverend SG Larson of Saunders County organized the Swedish or Scandinavian Lutheran Church, which built a small frame building for $ 1,041 on the lots. In 1886 the church was rebuilt on a stone foundation and the address of 1326 K St. was fixed. A new brick and stone church replaced the frame building while the corner lots were sold to facilitate its financing in 1916.
When the Congregational Churches of Plymouth and First Plymouth reappeared and moved into their new building at Streets 20 and D, the Lutheran Church on K Street, then known as First Lutheran, moved into the Congregation building of Plymouth at 17 and A Streets. The K Street Lutheran Church building was later converted into apartments, which were used until 1984 when it was razed for parking.
Jim McKee: Crofton keeps finding a way
In 1889, Professor Oliver B. Howell built the Lincoln Conservatory of Music at the northwest corner of Block 97 or at the southeast corner of 13th and L streets. The $ 50,000, four-story building , made of brick and stone, was a private school primarily designed to teach students to become music teachers. The 10-week course costs $ 40, but for an additional $ 5, the student's dormitory will be furnished with their own practice piano.