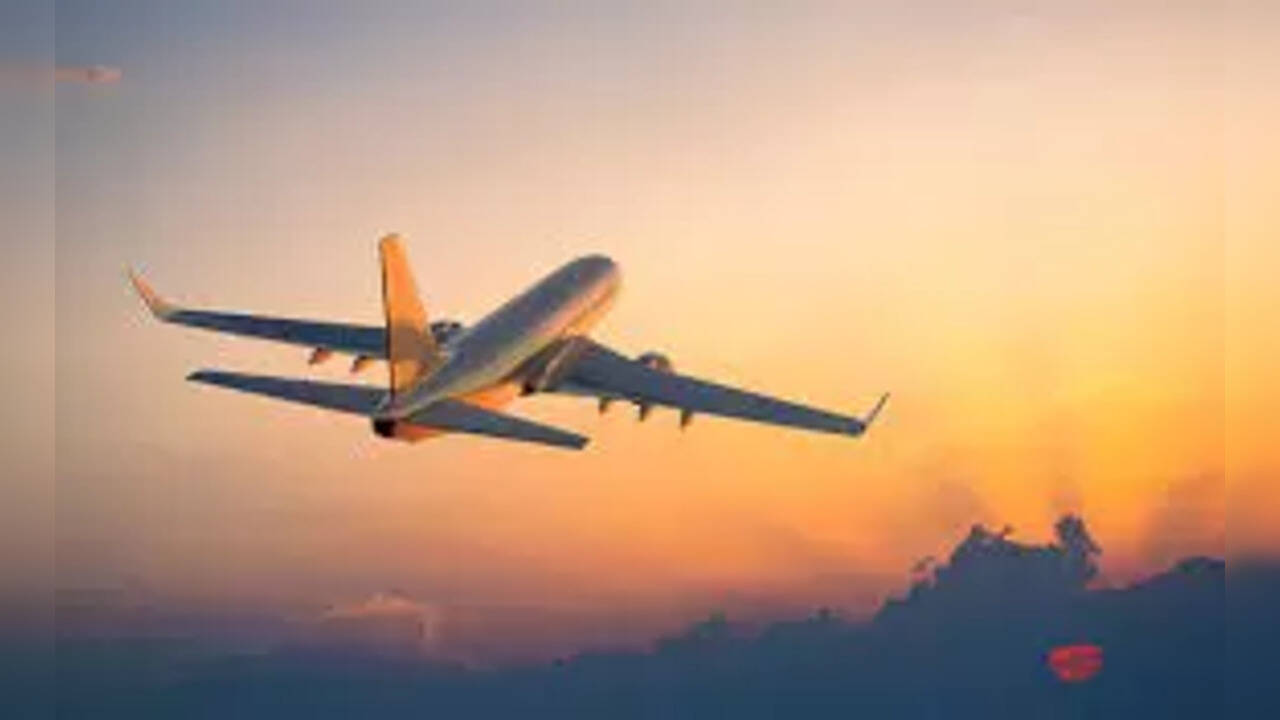 International flights resume, one-stop transits should be available again
New Delhi: After a two-year hiatus, international flight operations resume on Sunday. After operations resume, foreign airlines will once again be able to offer one-stop transits to travel between India and the rest of the world through their hubs. Airlines, especially in the Gulf and a few in Southeast Asia, such as Singapore, will benefit.
IndigoThe Istanbul flight will be operated from May 1. AirAsia India still does not have international flights within the schedule approved by the DGCA. Various airlines had requested approval of their international schedules for this summer. These hours will be in effect from Sunday (March 27) to October 29 of this year.
"A total of 1,466 departures per week from six Indian carriers have been approved to 43 destinations in 27 countries, including the United Arab Emirates (Indians' largest foreign destination), Singapore, Thailand, Qatar, Maldives, Saudi Arabia, Nepal, Bangladesh, Turkey, Malaysia, United Kingdom, France, Germany, United States, Canada, Australia, Israel, Japan, Hong Kong and Russia," TOI quoted an official as saying.
"Sixty foreign airlines from 40 countries have been allowed to operate 1,783 weekly flights to and from India. The airlines are from countries like Malaysia, Thailand, Turkey, USA, India. Germany, Singapore, Yemen, Sri Lanka, Bahrain, Maldives, Saudi Arabia, Switzerland, Netherlands, France, Japan, Russia, United Arab Emirates, Australia, Qatar and Britain, Canada and Egypt," the official said. China is not on that list.
Related News India resumes international flights; 66 airlines will operate 3,249 weekly flights from today Back to normal: Carriers add international routes as India prepares to resume international flights
The timetable indicates the maximum number of flights an airline can operate. The actual number operated depends on several factors, such as travel demand, the financial health of airlines, and operating costs, which basically means the cost of fuel and where an airline can fly.
IndiGo has the maximum frequency on the Gulf and Southeast Asian routes in its international network. Emirates will operate 170 weekly flights between Dubai and nine Indian cities. It will have five and four daily newspapers to Mumbai and Delhi respectively. Air France-KLM said in a statement that it will "gradually increase flight operations from India, starting with 20 weekly flights in April, and increasing frequency in May with 30 weekly flights".
Air France will operate from four gateways – Bengaluru, Chennai, Delhi and Mumbai – and KLM from Delhi and Mumbai". Virgin Atlantic says it will launch a second daily service between London-Heathrow and Delhi from June 1.