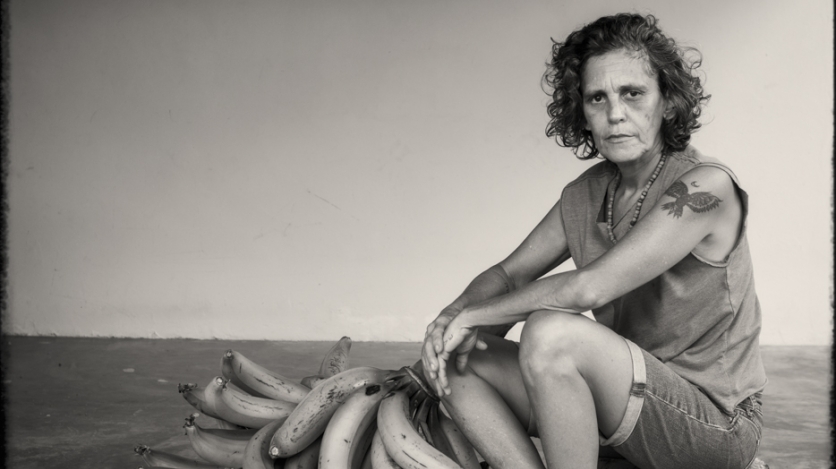 In studio: Abigail Hadeed
Abigail Hadid will be in conversation with Rachel Remick, Assistant Curator of Visual Arts. This program is organized in conjunction with our current exhibition, Tropical is Political: Caribbean Art Under the Visitor Economy Regime. The artist will talk about his work in the exhibition in relation to his artistic practice.
Join us live on Instagram from your cell phone, or watch on YouTube afterwards, for a series of remote visits to artists' studios to bring the Americas Society's public visual arts programs to your home. Discover the playlist of the series.
About the artist:
Abigail Hadid (b. 1963, Port of Spain, Trinidad) is a Trinidad-born artist and photographer who has been documenting the cultural traditions, environments and peoples of the Caribbean for over 30 years. She is an outlier at heart, drawn to the forgotten: people on the periphery, mundane objects, flowers long blooming. Hadeed's work seeks to advance concerns of wider Caribbean history, a complex story of slavery, migration, mercantilism, commerce, transportation, transmigration and alienation. She continues to strive to put a face to what history has denied; to question the Caribbean Region at the crossroads of an unresolved past and an imminent future. In 2020, Hadeed received two honorable mentions for his work at the International Photography Awards (The Island and I are One) and the Budapest Photography Awards (Still Life Still Lives – Not so Enchanted). In 2021, Cornell University's Dark Laboratory awarded Hadeed's "Warriors of Huracán" first prize in photography awards. Hadeed also represented Trinidad and Tobago at the 1998 São Paulo Biennale and the 2006 Havana Biennale. Junkanoo, the newly funded lab under the Diaspora Solidarities Lab (DSL) Mellon Grant for Fall 2022.
Visit the Americas Society Visual Arts YouTube Channel for recordings of In the Studio Series and other past events.
Follow the conversation on Instagram: #IntheStudioAS | @americassociety.visualarts
---
More digital content from Visual Arts at Americas Society: