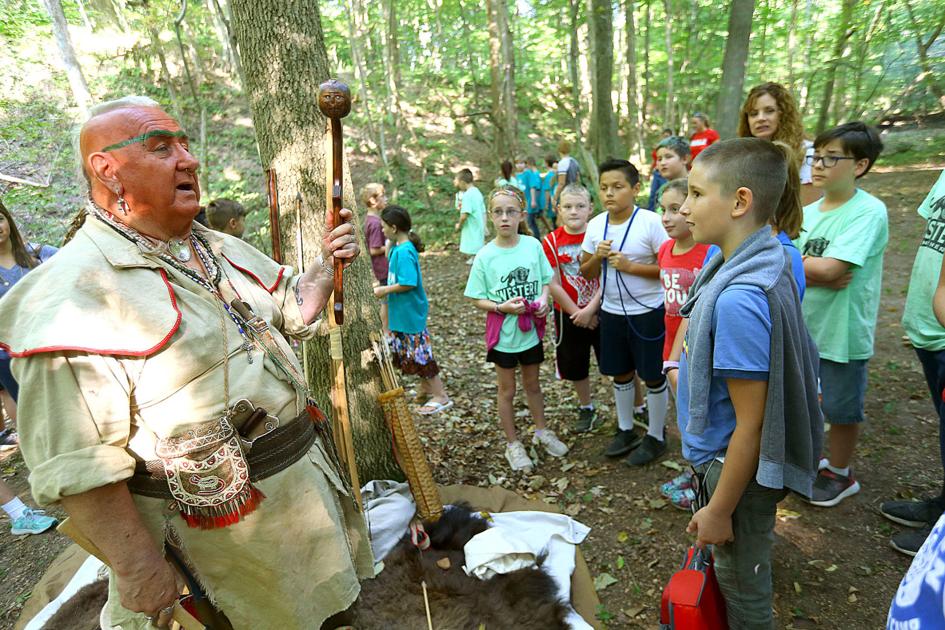 Goodbye, Koh-Koh-Mah: Annual reconstruction and historic camp ending after 20 years | Local News
Bob Auth said planning the annual Koh-Koh-Mah event this year is a bit like planning a funeral for his best friend.
That's because after 20 seasons the pageant and camp that drew tens of thousands of visitors and over 30,000 students to western Howard County is coming to an end.
Auth, 67, who hosts the event with Pat Scott, 74, said the decision to end the 18th-century reenactment was not an easy one. It was actually painful. But it had to be done, he said.
"I'm old. She's sold. Energy levels are dropping," Auth said.
He said he and other key organizers were also struggling with health issues that made it difficult to keep track of all the planning required for the event.
Then there's the fact that Auth always planned to end the event every five years. Last year's event was canceled due to COVID, so this year marks the 20th season.
Auth said if they hadn't canceled last year, they likely would have planned to host the reenactment for another five years. But it wasn't meant to be.
"It hurts," he said. "It's going to be difficult to have the fence here on Sunday. There will be tears shed. All of the reenactors have become more like family. You feel connected.
Scott said that while it's going to be difficult to say goodbye to Koh-Koh-Mah, they'd rather end the event now when they can still have the kind of top-notch experience that people are. entitled to expect over the past two decades. .
"We just decided to stop at the top," she said.
IT'S TIME TO GO
Now, said Auth, the fact that this will be the final year is just one more reason to get out this weekend to see all the camp has to offer while learning about local history and the State.
More than a simple general meeting, the Koh-Koh-Mah and Foster Living History camp focuses on French, English and Native American history.
Reenactments include the French army playing East Wood Indians before the French and Indian War. The French military used bribes and gifts to convince Native Americans to join them in the fight against the British.
The reenactors also recreate a battle scene from the war, complete with historically accurate cannons, guns and uniforms.
"We go through a lot of black powder with the barrel and the musket," Auth said.
A highlight of the event is a reenactment of David Foster, the founder of the first trading post in Howard County, who went on to create Kokomo.
Auth said this year will be very special, as Foster's great-great-great-grandson, also named David Foster, will represent his ancestor at the event.
Auth said for him the best part of the event is Friday, when about 2,000 students from area schools come to the camp to learn about life in the 1700s. Activities include candle-making, 18th century games and an indigenous drum dance.
"I love Fridays," he said. "I love watching these kids."
Auth said he had received a wave of support from teachers in the area who expressed sadness to see the event come to an end. These are the most difficult messages to get across, he said.
"They said they had more history teaching here in the field than in the classroom," Auth said. "Then they put a sad face in there with tears flowing. "
Beyond the reenactments, the camp also features live music, quilting workshops, tomahawk throws, oxen demonstrations, and a horde of local food vendors.
THE BEGINNING
Auth owns the land on which the residential camp is located. He started the event in 2000 as a tribute to the history of Howard County, with a focus on Chef Koh-Koh-Mah and David Foster.
Over the years, the event has grown steadily to include camps for British and French servicemen and East Wood Indians.
The event began in partnership with the Howard County Historical Society to educate the whole family about the French and Indian War. Today there is a committee, dozens of protesters and about 1,000 reenactors from across the country to make the event what it is today.
Scott said the event has grown and evolved over the years and for her that evolution includes reenactors and protesters who all feel like family.
"The camaraderie between all of these friends is a big part of why you want to go out and do these things," she said. "It's not just about teaching history. It's a big part of it, but we all can't wait to see each other. "
And that's why it's so hard to say goodbye, Auth said.
For 20 years, Koh-Koh-Mah has played a major role in her life, and the hundreds of people who help her put it on each year have become her best friends. He saw people who came to the event when they were children who are now attending with their own children.
It's sad to see him disappear, Auth said, but it also feels good to know that he left a mark on the community and helped bring the stories of so many students to life over the years. .
"I really appreciate the support this community has given to Koh-Koh-Mah," he said. "It brings tears to my eyes just thinking about it."