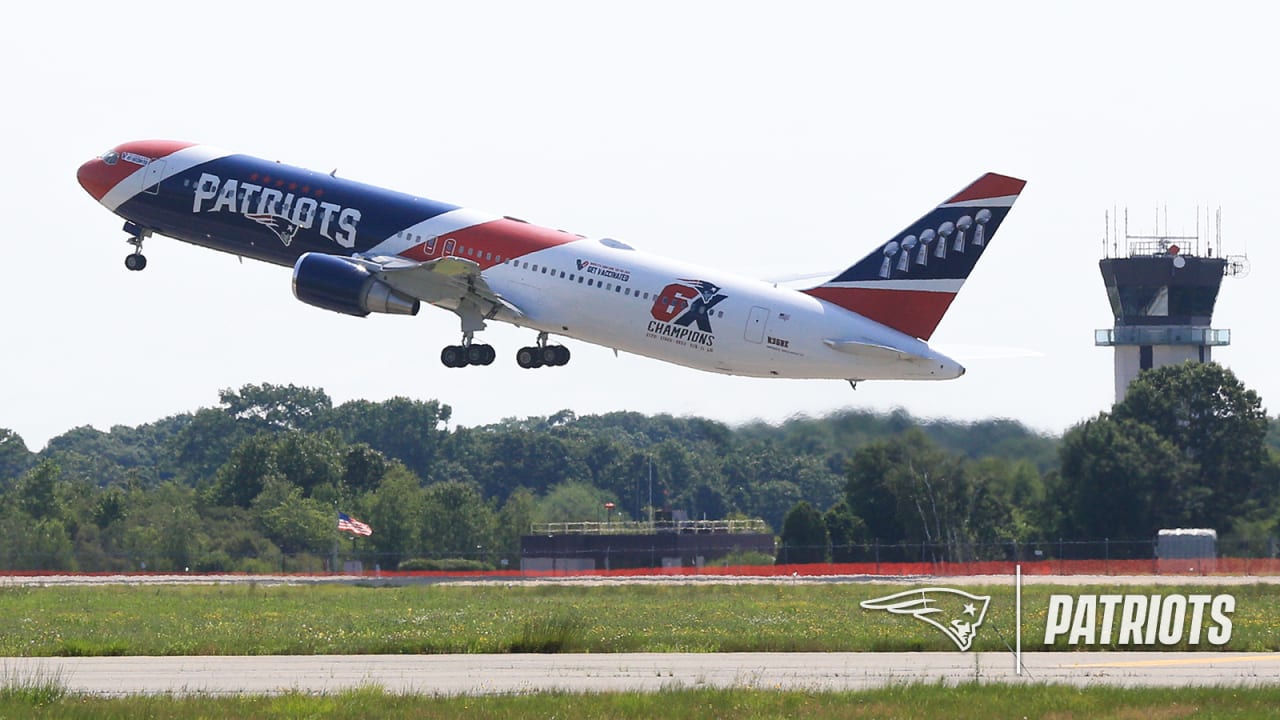 Get out of town! Ranking the NFL's 32 Road Trips
Of all the benefits of working in the National Football League, traveling is one of my favorites. Over the past 16 years, I've had the privilege of traveling with the Patriots to over 150 road games as part of my job responsibilities with what we now call the team's Content Production Department.
This means that with the exception of Los Angeles (I never got to see a game in St. Louis when the Rams organization was based there either) I've been to every NFL destination – including international destinations – at least once, and in many cases many times, for varying durations. And while I've yet to see a game at the Raiders' glamorous new home in Nevada, I've visited Las Vegas once for the fun.
When people hear about this, they inevitably want to know which NFL road trip is my favorite. They ask about the different stadiums, good places to eat around the league, and some of the fun things I've experienced on my travels.
About a decade ago, I decided to quantify my answer by compiling a top-down list. At the time, however, there were still four NFL cities I had yet to visit. Since then, a lot has changed in the league. I managed to tick off three of the other four on my list. We also said goodbye to beloved San Diego (one of the best places to spend a few days), said good riddance to Oakland (the absolute worst), and threw poor old St. Louis into the lurch for the second time. history of the NFL. .
Yet we also welcomed some exciting newcomers to Los Angeles and Vegas, as well as Mexico City, who are part of the league's growing number of international hosts. In the meantime, many of the familiar venues have built and opened new stadiums. So now seemed like a good time to update my listing and provide more complete details.
My methodology takes into account these three main factors:
Stadium quality (including unique facilities and amenities, proximity to nearest metropolitan areas and match day fan experience),
Local attractiveness (number and variety of interesting things to do, historic/remarkable sites to see and must-see places to eat and drink), and
Recommended length of stay (could you spend a week or more in these places, which would make them a complete vacation destination; would a long weekend suffice, or would a day trip suffice?)
At the start of each listing, you'll find a quick reference guide that lets you know at a glance where the location was previously ranked, stadium quality (via traditional ratings), how areas rank (from less than average to world class) and a suggested length of stay (from a day trip to a week or more).
Bearing in mind that football fans are not a monolith, their tastes range from the simple to the sophisticated, and their budgets from the strict to the virtually unlimited, you'll find recommendations for greasy spoon dinners as well as restaurants a la refined tablecloth; must-see sights and under-the-radar alternatives; sports themed outings and more culturally enriching offerings, almost all of which I did myself unless otherwise stated.
Whether you attended one or more NFL away games or none, I hope this ranking inspires you to plan your own road trip in the near future. Like a football depth chart, I've also divided the list into three readable tiers: starters, substitutes, and third strings. We'll start with the latter and work your way up to the top.