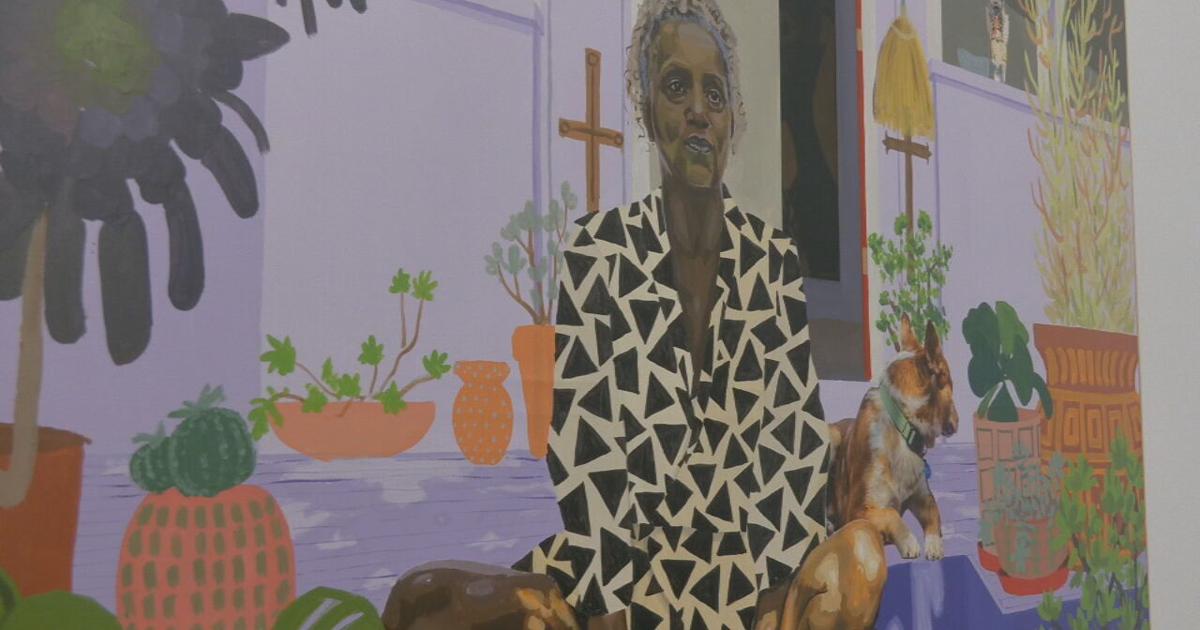 Explore the world of glass at the KMAC Museum | New
LOUISVILLE, Ky. (WDRB) – Crafting the Vernacular is a new exhibit at the KMAC Museum. Joey Yates, the curator and one of the artists, Che Rhodes, takes you through what you can find out.
YATES: "So we wanted to revisit glass as a medium. The museum really hasn't explored this medium in quite some time, and Che is one of our best and most respected artists in this medium in town. , so I turned to him to think about putting together an exhibition with the museum. "
Q: It actually takes two floors. Tell us what everyone can see on the first floor of the exhibition and also on the second floor.
YATES: "So Crafting the Vernacular is actually a group exhibition of artists selected by Che who explore their personal relationship with glass. On the third floor is a solo presentation of Che which is a bit more personal, sort of elusive themes that Che likes to explore in his work, and so these are very different exhibits, and Che especially has a very different work in. these two exhibitions. "
Q: Now we're going to turn it over to Che just for a few minutes here, so Che tell us a little bit more about what, first why the glass, actually?
RHODES: "Well, this is the most magical material and substance known to man, but it is the material that I was formed from, and this is how I came to m 'express creatively over the years. "
Q: And what are your favorite pieces here?
RHODES: "On that particular show? I have to say there's something for everyone. Leo Tecosky has some really interesting neon pieces that are based on some wild style graffiti, and then SaraBeth Post has a job. that actually deals, she calls the remixes. She plays with the language and kind of pun and rearranges terms and themes that you may be familiar with. Therman Statom is here, who is just a staple of the glass community . He's really the pioneer of the studio's first generation, contemporary studio glass. Then Corey Pemberton has these amazing paintings that involve collage, they have all that kind of figurative work, like in this example here, he also sticks some glass in the paint. Really, I'm really, really impressed with what everyone went through with for this exhibit. "
Q: And that in particular, you don't see it very often, do you?
RHODES: "Oh, I haven't seen anyone do that, so yeah, it's really, really impressive."
Q: Why is it important for you to be featured here at the KMAC.
RHODES: "Well I'll say this, it's not necessarily obvious, but this show is actually all people of color, so everyone in the show just happens to be, I would say just be a person of color and also someone who works with glass, not necessarily primarily but in a meaningful way in their work. This is something that I think is important for us right now to highlight. "
Q: Absolutely, and Joey can you remind us where people can find him, where you are at KMAC and when they can see him?
YATES: "The museum is located at 715 W. Main St. in downtown Louisville, in the same block as 21c, next to the Science Center. We're open Wednesday through Sunday, and there's a small entrance fee, and I invite everyone to come down and take a look and visit the other museums on Main Street. "
Copyright 2020 WDRB Media. All rights reserved.