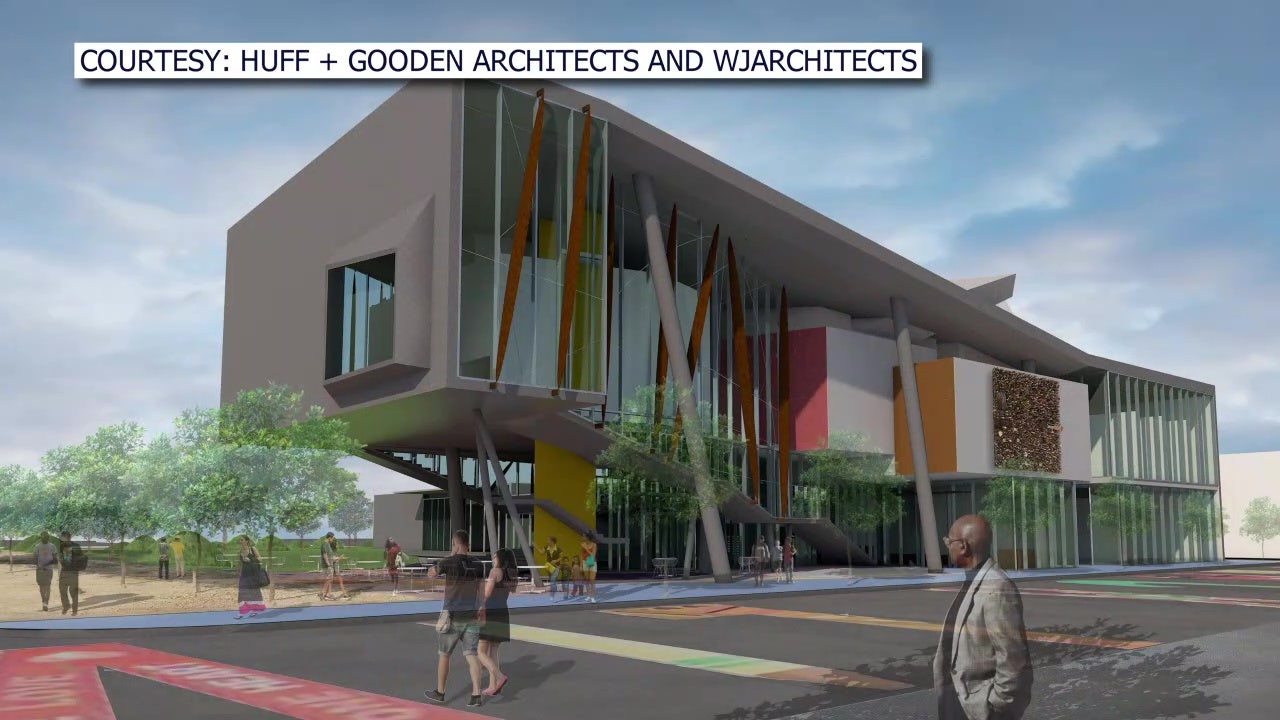 Expansion plans finalized for Florida's first historical museum for black history
ST. PETERSBURG, Florida – The designs and specifications aim to expand a St. Petersburg museum into the premier historical museum of black history and culture in the state of Florida.
Leaders of the African American Museum Dr. Carter G. Woodson and the Pinellas Community Foundation announced a $ 27 million plan to grow the museum to nearly eight times its current size. The museum would move from its current 4,000 square foot center and move into a 30,500 square foot facility.
Rendered by Huff + Gooden Architects and WJ Architects of the new Woodson African American Museum of Florida
"I love to refer to it as the Smithsonian of the South. We seek to be that space in Florida history," said Terri Lipsey Scott, Executive Director of the Woodson Museum.
The Woodson Museum has been housed in a 15-year old social housing community center, and Lipsey Scott said they grew up behind those walls.
"We have done a great job creating programs and showing the art of so many talented artists, but this building was not built to house artifacts and certain types of art," she said. declared. "There isn't a single well-constructed African American museum in the state of Florida, and we seek to fill that void."
Under the new project, the museum would become the Woodson African American Museum of Florida.
Design renderings by Huff + Gooden Architects and WJ Architects show the museum moving for a few blocks, along 22th Street South, but remaining in the historically black neighborhood known as The Deuces.
"I hope this will continue to help us revitalize a very important part of our community and elevate our African American history and culture," said Duggan Cooley, CEO of the Pinellas Community Foundation.
PCF is partnering with the project to help raise funds for the 5.5-acre land, and Cooley said the city is behind the project.
"I think there is no doubt that the city of St. Petersburg is joining the project having already provided land for the museum and a significant contribution to start the campaign," Cooley said. "It signals the early confidence the city has and its commitment to wanting this to happen in the community. "
Lipsey Scott said the move was a chance to create a legacy in the Bay Area.
"In the chain of extraordinary museums here in the city of St. Petersburg, a properly constructed African-American museum is the missing link. We hope to complete that chain," she said.
Museum leaders hope to raise funds over the next year and a half, so they can innovate and start working on the new cultural experience.