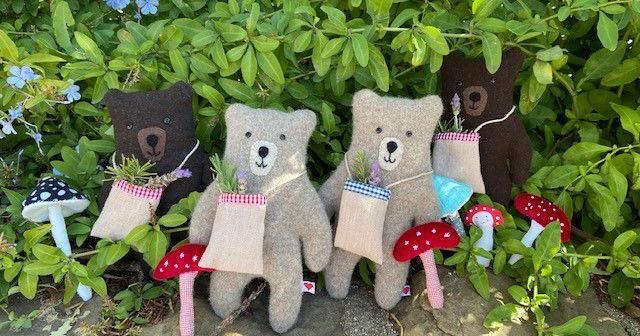 Elverhoj Museum rings during holidays with Makers Market from December 4th | Arts and theater
The market will feature an curated collection of handmade products produced by local artisans who will showcase and sell their products on three separate Saturdays – December 4, 11 and 18, from 11 a.m. to 5 p.m.
There is no admission fee.
"Makers Market is an opportunity to meet talented local artisans and craftspeople while shopping for unique and handcrafted gifts, all locally and sustainably made," said Elverhoj Executive Director Esther Jacobsen Bates. "There will be a variety of handmade works with a wide range of prices."
The inaugural Makers Market on December 4th will launch Scott Bruhn's woodworking crafts; jewelry by Diana Paul; hand-dyed gifts and scarves by Emily Abello; and jewelry and paper gifts from Lori McConnell.
The following Saturday, December 11, will present four artisans: Georganne Alex and her artistic bags and scarves; Kristen Bates with her Danish-inspired and pearl jewelry; the functional needlework arts of Mary Ann Manmone; and the hand-carved, turned wood crafts of Mark Infanti.
The Makers Market will end on December 18 with Syd McCutcheon's modern take on folk arts and crafts; ceramics by Shelley Nakano; and Mary Stanley's fiber arts for all ages.
Market guests are also invited to browse the museum shop and the selection of 'modern + heritage' inspired goods and gifts, many of which are exclusive to Elverhoj. Weekly in-store promotions and vacation discounts will be offered.
The Elverhøj History and Art Museum is located at 1624 Elverhoy Way in Solvang.