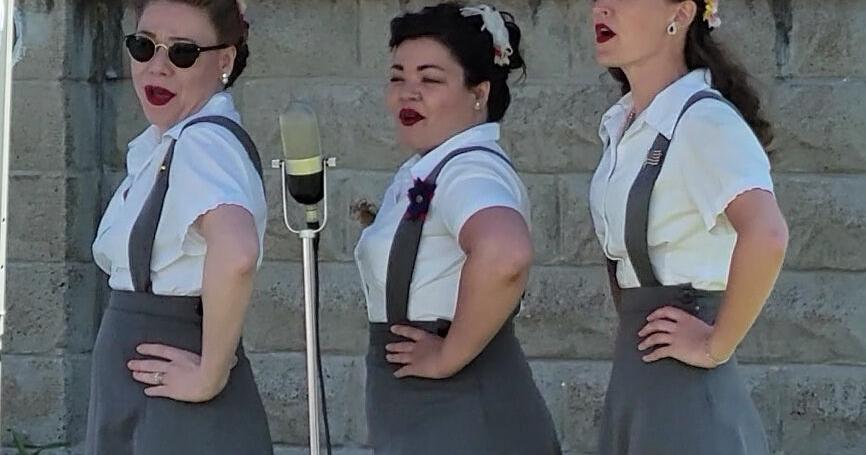 D-Day Ohio WWII Museum Holds Open House | New
CONNEAUT — The D-Day Ohio WWII Museum is hosting its annual open house this weekend, featuring historians, re-enactors and musical entertainment.
The event started Saturday noon.
Museum coordinator Kevin Meier said the museum has expanded the reception area in the basement of the museum.
"We added a men's desk, study area, and lounge area," Meier said. "So we have pretty much an entire WWII house in the basement now."
The museum gift shop is also expanding and a few more exhibits have been added to the museum.
Meier said the museum focuses on the entirety of World War II history, not just D-Day history.
"What we discovered as D-Day Ohio is that you have to tell the story of the war to accurately tell the story of the significance of D-Day," Meier said.
Meier said the D-Day Conneaut, to be held in August, is the world's largest re-enactment of World War II.
"The largest WWII re-enactment in the world, right here in Conneaut," Meier said. "I'm still shaking my head a bit at that, but that's where we are."
About 1,200 re-enactors are expected this year at D-Day Conneaut.
Meier encouraged local residents to come to the event on Thursday because the crowds are smaller, but the events on that day are the same as those on Friday and Saturday.
"Again this year it's a free event, but it's a paid event," Meier said.
Tickets can be acquired via the D-Day Conneaut website, www.ddayohio.us.
On Saturday, the Everly Sisters, a musical trio that performs in the style of the Andrews Sisters, were scheduled to perform twice.
Harry Pearson, a historian specializing in the history of German submarines, said he has made it a point to seek out U-boat veterans over the years.
"I carry their stories with me and love sharing that with people," Pearson said. "It's a perspective on World War II that most people wouldn't get to hear."
Only a quarter of the men in the submarine service survived the war, Pearson said.
The museum is open from noon to 5 p.m. on Saturdays and Sundays between Memorial Day and Labor Day, with extended hours during the D-Day Conneaut event, Meier said.