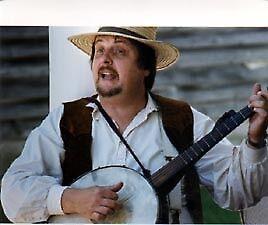 county museum to host program on patriotic songs | New
MACHIAS – The Cattaraugus County Museum's Summer at the Stone House event series continues Thursday, August 12, with a performance by Rochester musician and educator Allen Hopkins dealing with the history of patriotic songs in American culture.
Hopkins has been a regular part of our summer programming for several years and never fails to entertain the crowds. For more than 40 years, he has been playing with a wide variety of audiences. First a folk musician, he is fluent in traditional American, Celtic, blues, bluegrass, old-time and contemporary instrumental.
Hopkins' musical repertoire includes guitar, banjo, mandolins of all sizes, autoharp, English concertina, harmonica, bass (acoustic and electric), dobro, Appalachian dulcimer, ukulele and other strange instruments from the tiple to the kalimba.
The program will start at 7 p.m. and will take place under a marquee on the museum's lawn, rain or shine. Seating will be available, but participants are encouraged to bring their own chairs. This event is free and open to the public.
The Cattaraugus County Museum is located in the Stone House, 9824 Route 16, in Machias. For more information visit www.cattco.org/museum or call (716) 353-8200.