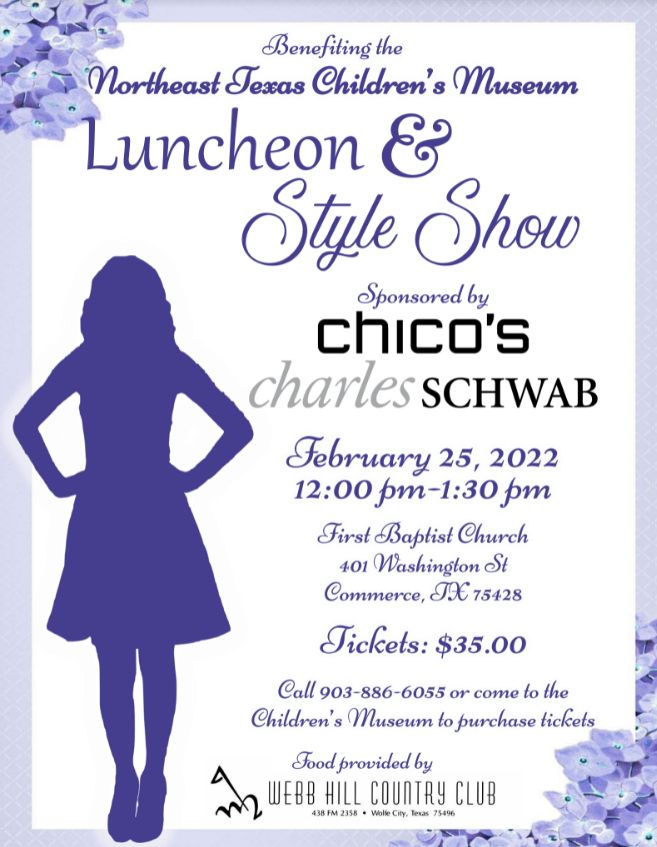 Chico's Style Show to benefit the Children's Museum of Northeast Texas
(February 2, Commerce, Texas) The Children's Museum of Northeast Texas turns to spring with the Chico's Style Show which will present spring clothes at noon on February 25th. It's time to visit friends and see spring clothes. Because this is the 20th year of the Children's Museum, everyone who attends will receive a 20% off coupon for a future purchase at Chico's," said Sharline Freeman, Executive Director of the Northeast Texas Children's Museum.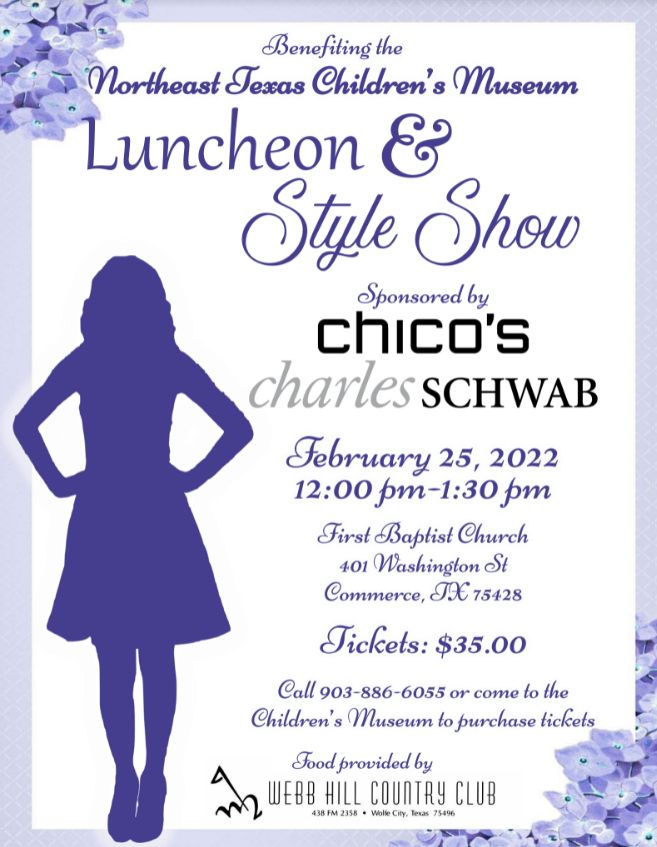 With the sponsorship of Charles Schwab, Greenvillefood for lunch will be provided by Webb Hill Country Club, Town of Wolfe. Men from the community, dressed in their white shirts and bow ties, will serve as servers for the event. Another highlight was the raffle of a Michael Kors bag donated by Colette Young. Raffle tickets are $10 and the purchaser does not need to be present to win.
Seeing new spring clothes, a delicious lunch, time with friends, and an opportunity to support the Northeast Texas Children's Museum should make Chico's Style Show a popular event. Tickets are $35 and can be purchased online, at the Children's Museum or by calling 903-886-6055.