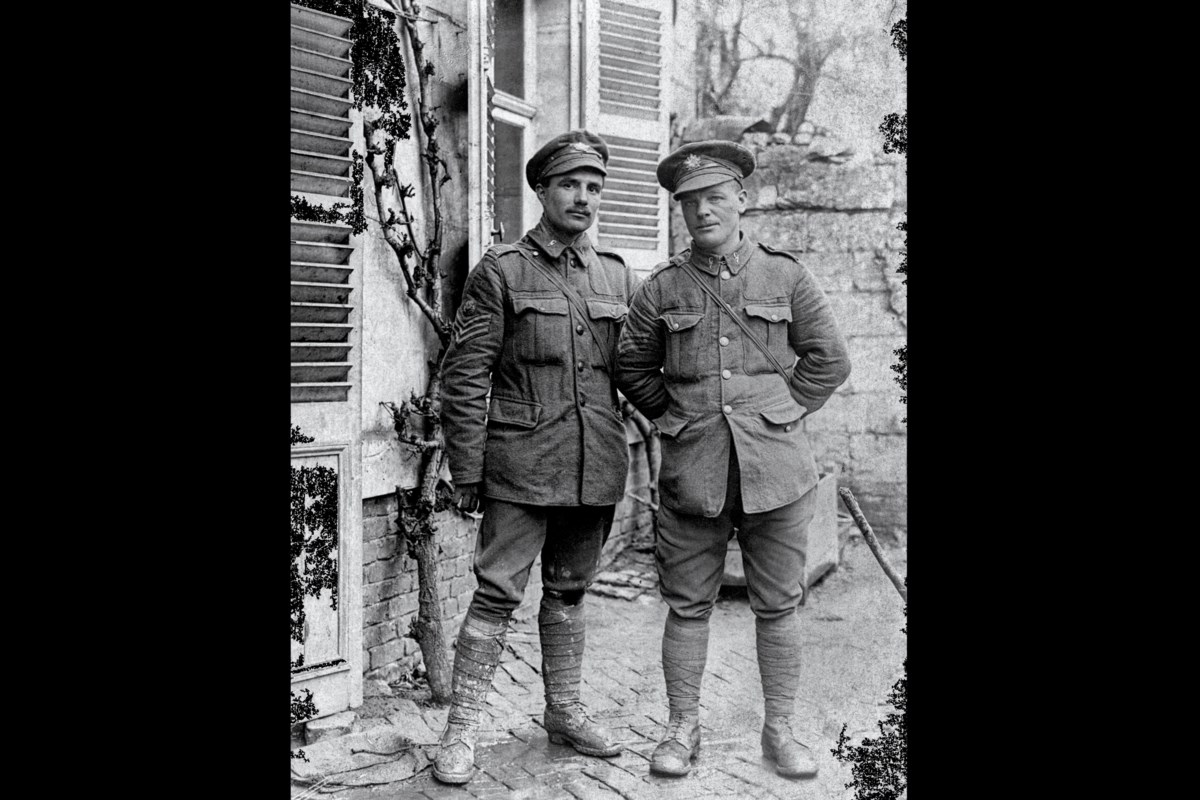 British Columbia Battalion Soldier's Remains Identified on Battlefield in France
The remains of Sgt. Richard Musgrave was found during an ordnance clearance process north of Lens, France, in July 2017.
The Canadian military has confirmed that the remains found on a French First World War battlefield are those of a member of a British Columbia infantry battalion.
The identity of the sergeant. Richard Musgrave's remains have been confirmed by historical, genealogical, anthropological, archaeological and DNA analysis.
The Department of National Defense and the Canadian Armed Forces said on March 30 that Musgrave's skeletal remains were recovered on July 17, 2017, during an ordnance clearance process north of Lens, France.
Commonwealth War Graves Commission staff removed the remains and several artifacts, including a Military Medal ribbon and a whistle.
Musgrave will be buried as soon as possible at the Commonwealth War Graves Commission's Loos British Cemetery in Loos-en-Gohelle, France.
Musgrave was born in Blackrigg, Scotland in 1884. He had worked as a crewman in Calgary before enlisting at the age of 30 in the 56th Overseas Battalion of the Canadian Expeditionary Force in April 1915.
After leaving Montreal aboard the SS Elele and training in England, Musgrave, then a soldier, went to France in February 1916, as a member of the 7th Infantry Battalion (British Columbia).
He was promoted to sergeant in March 1917, was wounded in April but remained in service and received the Military Medal for bravery in July of the same year.
It was in August 1917 that Musgrave fought with the 7th Battalion on the first day of the Battle of Hill 70 near Lens.
He was reported missing that day and is presumed to have died in connection with the battle. He was 32 years old.
This battle took a heavy toll on more than 10,000 Canadians killed, wounded or missing. More than 140 men of the 7th Battalion are killed, 118 of them are missing and never found.
After the war, Musgrave's name was engraved on the National Memorial of Canada at Vimy in France commemorating Canadian soldiers who died during the First World War and had no known grave.
The Canadian Armed Forces have notified the family of Musgrave's identification and are providing continued support.
The Canadian Armed Forces Casualty Identification Program seeks to identify missing war dead from World War I, World War II and the Korean conflict.