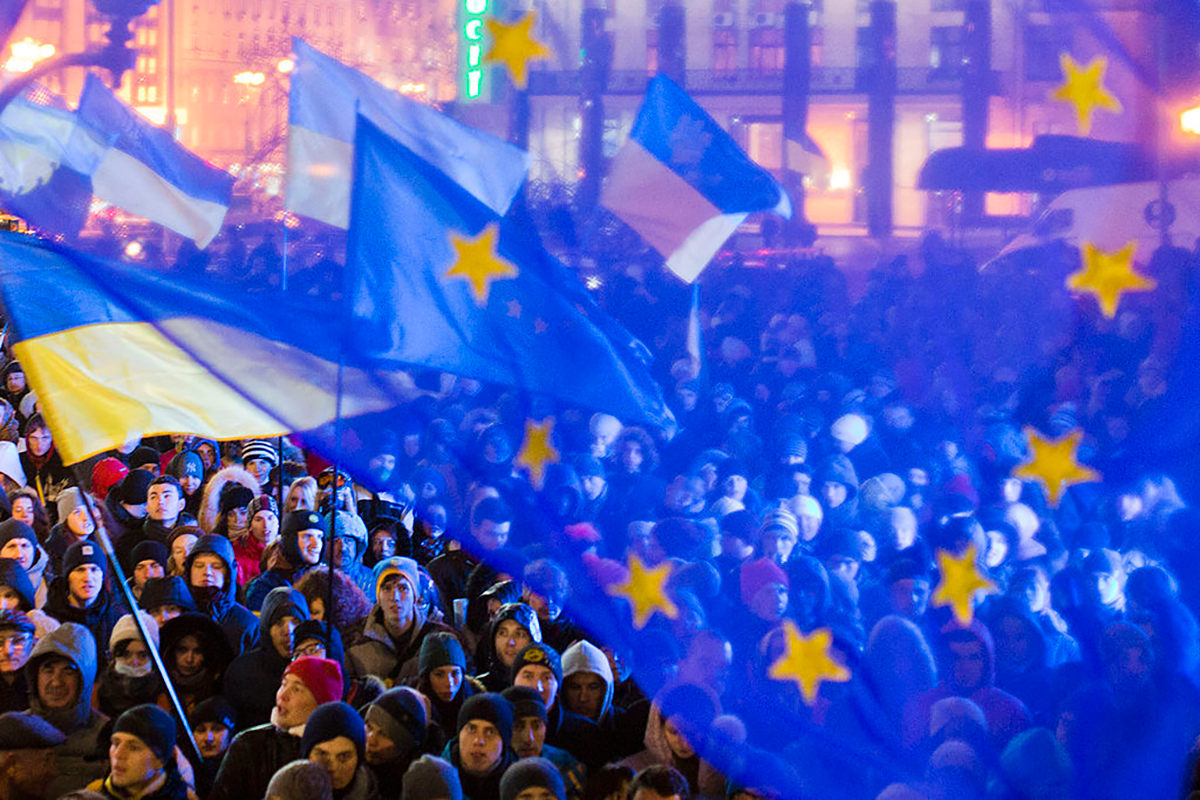 A resilience test for European solidarity – European Council on Foreign Relations
"We only know each other to the extent that we have been tested." Most Poles recognize this line from a poem by Nobel laureate Wislawa Szymborska.
Today, following Russia's invasion of Ukraine, Europeans face a test of solidarity. Time will tell what this will teach them about themselves – but, as things stand, their performance at political and societal levels has been exemplary.
European governments and institutions reacted boldly and quickly, imposing massive sanctions on the Russian economy. They also sent military aid to Ukraine and even discussed the prospect of the country joining the European Union – with European Commission President Ursula von der Leyen saying that Ukraine is "one of us and we want her to go".
The mobilization of European citizens deserves equal attention. In less than a week, only Poland has hosted over 500,000 Ukrainian refugees, with thousands of ordinary Poles involved in helping them: hosting them in their own homes, transporting them across the country and sending aid to those who remained in Ukraine. And, on February 27, several hundred thousand people gathered in Berlin to protest against the Russian invasion. Similar rallies took place in towns and cities across Europe.
The Europeans therefore show that their solidarity is not only theoretical. As an ECFR survey carried out in January 2022 in seven EU countries (Finland, France, Germany, Italy, Poland, Romania and Sweden) demonstrated, many Europeans were quick to come to the aid of Ukraine by case of Russian aggression since before the invasion. This was particularly the case in Poland, where 62% of respondents wanted to help Ukraine even if it meant that a large number of refugees would cross the border. Today, they show that they meant it. Faced with the reality of war, more than 90 percent Poles currently say they want to help displaced Ukrainians.
Some EU member states are radically reassessing their policies in response to the war. Germany is leading the way in this area. The country surprised many observers by shutting down Nord Stream 2, sending weapons to Ukraine and announcing a big increase in defense spending. Germany is even reversing its decision to close all its nuclear power plants. But things are also changing elsewhere. Italian Prime Minister Mario Draghi recently admitted it was unwise for his country to rely so heavily on Russian gas imports and called on the EU to develop joint energy storage capacities. Austria – which once served as a gateway to Europe for Russian companies – reacted strongly despite its exposure to the consequences of Western sanctions against Russia. Meanwhile, in France, Russian President Vladimir Putin's aggression has been condemned even by his traditional supporters, far-right presidential candidates Marine Le Pen and Eric Zemmour. So far, so good.
However, Putin's war in Ukraine and Western economic sanctions against Russia will certainly have negative effects on the European economy. Currently, the EU imports around 40% of its gas from Russia, according to Eurostat. In the event of an escalation in which Russia cut off gas supplies to Europe, there would be energy shortages across the continent. As Russia and Ukraine account for around 30% of world wheat exports, the conflict is already resulting in a rise in international wheat prices. This will only add to the inflationary pressure in Europe created by the pandemic. In addition, the number of refugees fleeing Ukraine is expected to increase – maybe seven million in the event of a long-term conflict, according to the European Commissioner for Crises, Janez Lenarcic.
Unsurprisingly, some politicians are already trying to cast doubt on European commitments. In France, for example, Le Pen warned that sanctions should not harm the purchasing power of French citizens. And Zemmour wants Ukrainian refugees to stay in Poland: "It's not good to take people away from their country like that – to destabilize France, which is already overwhelmed by immigration," he added. . argued in a recent interview. In Przemysl, a Polish town near the Ukrainian border, members of the extreme right have recently attacked Ukrainian refugees belonging to ethnic minorities.
In Poland and other European countries, there has been a sharp increase in Russian disinformation about the war in Ukraine. The longer the conflict lasts, the easier it will be for such misinformation to gain traction. Indeed, as voters begin to feel the economic consequences of sanctions and become more concerned that EU countries will be drawn into war, the current near-consensus will become more vulnerable. Discussion of Ukraine's EU membership could also easily get carried away, giving Eurosceptics a perfect opportunity to strike fear among voters.
Therefore, to sustain solidarity today, the EU should first and foremost prepare its institutions to face long-term disruptions. First, it must build solidarity mechanisms to offset the costs of EU sanctions for member states and help them maintain their energy supply: as others have noted, public support for the sanctions can only be maintained if the 27 are reassured that their energy needs will be met. The EU should also support Poland and other Central European Member States which are currently hosting the largest number of Ukrainian refugees. And Member States must also develop institutional solutions, because Ukrainian refugees cannot rely indefinitely on public goodwill and NGOs alone.
To maintain solidarity, the EU will also have to take the concerns of European citizens seriously. Currently, they may feel helpless in the face of the horror they see live 24 hours a day in the media. They don't need to be tricked into believing that the war will have no impact on their lives. But they still need to be reassured that European governments are ready to do whatever it takes to cushion this impact. On March 2, French President Emmanuel Macron just do that: he prepared his compatriots for the economic consequences of the war, while reassuring them that the French State would protect them in these difficult times. Citizens may also appreciate advice on how they can help Ukraine – to prevent them from feeling helpless. For example, governments could encourage them to lower their thermostats and thus consume less energy – an individual gesture of solidarity with the country which could prove crucial in the event of an energy shortage.
What is at stake here is Europe's ability to continue to support Ukraine if the war lasts several months or years. Sooner or later, public acceptance of such an intense effort could falter, limiting the EU's ability to conduct the values-based foreign policy that, in peacetime, Europeans expect of their leaders. Some politicians will try to feed on the resulting feeling of insecurity, offering the illusion of neutrality and the possibility of isolating themselves from the consequences of war. They should not be given the opportunity to flourish.
The European Council on Foreign Relations does not take a collective position. ECFR publications represent the views of its individual authors only.